FATHER + HUSBAND + Trainer
GREGG MIELE
los angeles, california
Humble Beginnings.
Hustler Spirit.
I grew up in a family of teachers.
Just a Community College kid who found, addressed and strengthened my weak links.
I have been knee deep in this trenches of the fitness industry since 1997.
I grinded through a 4 hour a day commute for 4 years just to work at Manhattans premier training facility, The Sports Center at Chelsea Piers.
After paying my dues and climbing through the educational & practical rungs that the city had to offer, I started my own company New York City Strength & Conditioning Industries.
A private personal training company catering to some of NYC's prominent figures.
During this time I founded my signature, trademarked black Self-Discipline™ wrist band www.selfdiscipline.com, which serves as a reminder for the other 23 hours a day im not with my clients to make conscious decisions throughout the day. A simple tool to help battle your training, eating, fiscal, addiction, mental & emotional habits.
To date I have completed many of the nations top certifications to date and personally studied and/or mentored under today's leading educators in the field of fitness & wellness.
I have had the pleasure of working with a diverse group of individuals from all walks of life including some the world's most influential players in the game: Superbowl Champions. World series Champions. NBA Champions. Grammy Award winners. Oscar winners. Wall Street tycoons, Politicians, Super models, Fitness competitors. Pre & Post natal inspirations.
I have been on multiple world tours coordinating training and nutrition programs from almost every major city in the US to Europe, Asia and the Middle East.
Along this journey I had was able to visit and train in over 100 gyms worldwide.
I currently reside in West Hollywood, California and own and operate a private personal training studio Heart & Hustle™.
HEAD TO TOE, FRONT TO BACK, LEFT TO RIGHT.
I take a joint-by-joint approach and train the body how it is meant to move in multiple planes at different speeds, with what tools are at my disposal.
The methods, tweaks and or techniques I weave into a program design vary with each individual and their phase of training.
I incorporate functional training with traditional strength training.
I couple it with some good old fashioned bodybuilding tactics then integrate it into a performance program.
I bake individualized, fun programs fresh every morning to keep the clients happy and anxious to come back the next day.
I make the intensity difficult but not impossible.
I make certain that every second of the workout is accounted for.
I accommodate if multiple daily training sessions are needed or required as the individuals "goal" date draws near.
Design, build, maintain and sustain is the template I follow.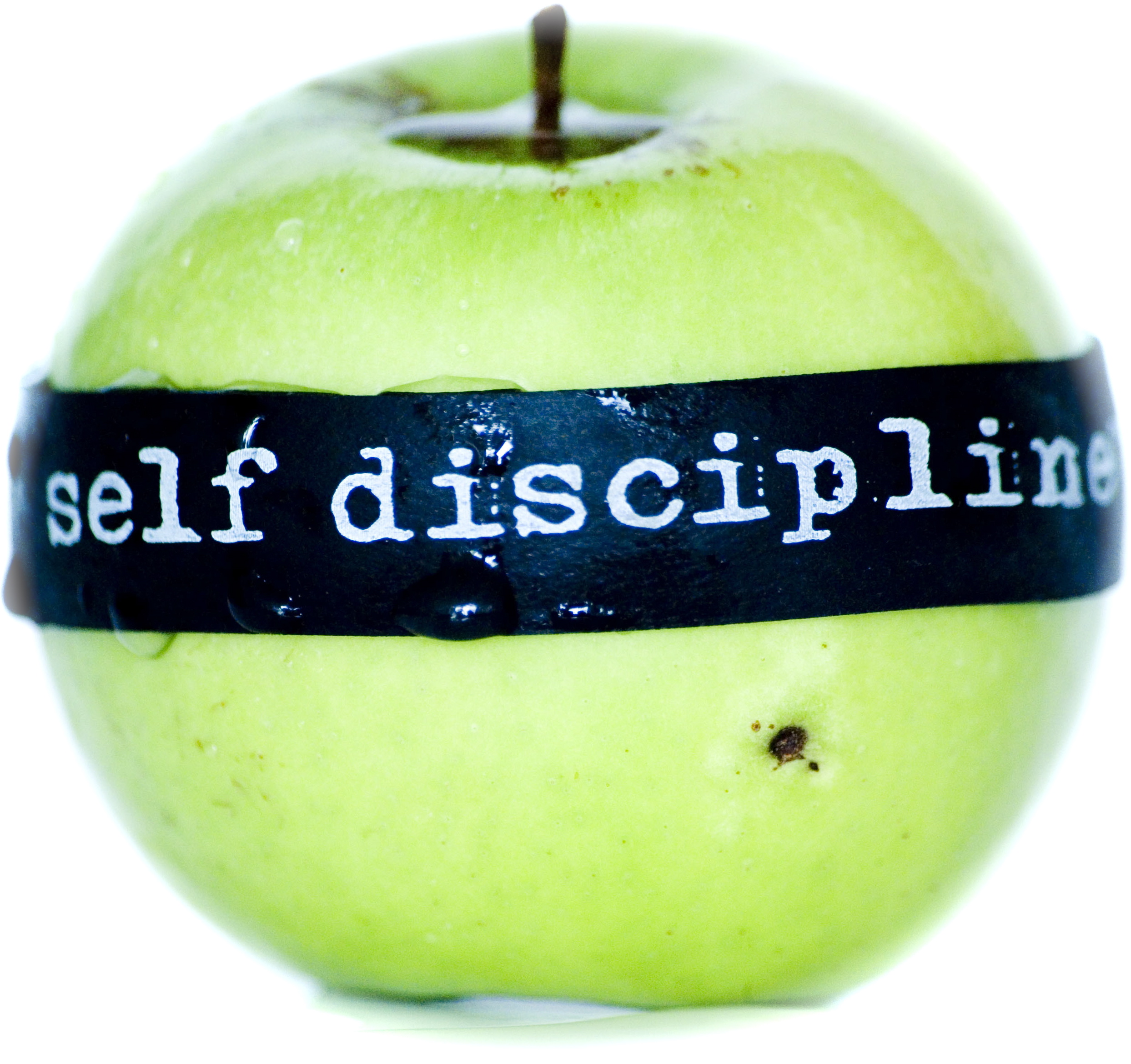 I try to coach the individual on "how to fish"…
There's is an old saying, "If you give a man a fish, you have fed him for today, but if you teach a man how to fish, you have fed him and his family for a lifetime."
There is a chaotic ocean of nutritional advice, gimmicks and diets out there.
So I let them know where the healthy fish swim and where to drop their hooks.
I educate them on the importance of organic or "chemical free" foods.
I educate them on the importance of wild or pasture-raised meats.
I teach them how farmers markets might be a better option for food shopping, especially when on a budgeted income.
Here are some dietary guidelines that I recommend:
Eat whole, natural foods.
Eat a lot more fresh vegetables and fruits, preferably organic, in salads and soups or lightly steamed or juiced.
Eat naturally-raised meats including fish, seafood, eggs, poultry, beef, lamb, game and organ meats – yes, organ meat, but only from a healthy, wild, natural source.
If you can metabolize and do not have an issue with dairy, raw milk is a great option. If you can't get raw milk in your area, search or demand pasteurized, grass-fed, pasture-raised organic milk.
Use only traditional fats and oils, including real butter, extra virgin olive oil, flax and tropical oils, such as coconut.
If you don't have grain or gluten issues, use whole grains, nuts and seeds that have been prepared by soaking and sprouting.
Prepare homemade meat and vegetable stocks from the bones of chicken, beef, lamb or fish.
Use unrefined Celtic sea salt and a variety of herbs and spices for food interest and appetite stimulation.
Use natural sweeteners in moderation, such as raw honey or maple syrup.
Use only natural, whole food-based supplements.
Blood test! (nutrient inflamation etc.)
Get plenty of sleep, true exercise and natural light.
Practice forgiveness. Think about it, your thoughts are so powerful they can effect your digestion.
Practice self-discipline! Remember, you control the environment, your environment doesn't control you.
Look, smell and give praise to that animal you're about to consume. It gave its life so you and your family can live yours.
"There is a food revolution about to arise. And I feel like my little role in it is similar to a set of jumper cables. I try to get the individual moving better, once they start to move better-they start to eat better, once they start to eat better -they start to think better. Once they start thinking more clear, they start the process of becoming conscious. And once you reach true consciousness...well, Alice Waters says it best... Once you understand where your food comes from, you will look at the world in an entirely different way. And there is nothing else as universal."
— Gregg Miele
Certifications
National Academy of Sports Medicine Certified Personal Trainer
National Academy of Sports Medicine Performance Enhancement
National Academy of Sports Medicine Corrective Exercise Specialist (in progress)
National Academy of Sports Medicine Pre-Post Natal
AAAI & ISMA Pre & Post Natal Certified
Poliquin International Certification Program 1
Poliquin International Certification Program 2
Charles Poliquin Maximal Results For Achieving Optimal Body Composition 2016
Active Isolated Stretching (AIS) & Strengthening Practitioner /Aaron Mattes Method
USA Weightlifting Sports Performance Coach
CHEK Holistic Lifestyle Coach Level 1
CHEK Holistic Lifestyle Coach Level 2
Dynamax Trainer/Coach Certified
Functional Movement Screen Level 1
Functional Movement Screen Level 2
AquaLogix Certified Trainer
EXOS Performance Specialist
American Red Cross CPR/AED for the Professional Rescuer
Westside Barbell Special Strength Certification (Pending)
Certified Functional Strength Coach (Pending 2017)
Postural Restoration Institute Myokinematic Restoration 2017
BNB Level 1 Certified Boxing Coach 2017
College
Rockland Community College:
My anchor which helped pull me out of my clouded youth.
INTERNSHIPS / MENTORSHIPS / CEC
1998 Ramapo Athletic Training Center Suffern, NY
2001-2004 Micheal Youseff: Sports Center at Chelsea Piers New York, NY
2005 Training Dynamics MVP Customer Service Program
2005 Juan Carlos Santana: Institute of Human Performance Boca Raton, FL
2006 Leo Totten: USA Weightlifting New York, NY
2007 Paul Chek: CHEK Institute Vista, CA
2008 Mike Boyle: MB Strength & Conditioning Center Winchester, MA
2008 San Antonio Ranch: Pila, Argentina (PASTURE RAISED CATTLE RANCH)
2009 Aaron Mattes: Las Vegas, NV
2010 Athletes Performance Phase 1: Carson, CA
2010 Athletes Performance Energy Systems Development -Paul Robbins
2012 Athletes Performance Phase 2: Phoenix, AZ
2012 Evelyn Tribole, MS, RD Intuitive Eating PRO Training: Laguna Beach, CA
2012 Resistance Band Training Systems Specialist Course
2013 Paul Chek PPS-Success-Mastery Workshop/Zen in the Garden: Vista, CA
2013 Mastery of Program Design/Alwyn Cosgrove: Santa Clarita, CA
PROFESSIONAL ORGANIZATION AFFILIATIONS & PHILANTHROPY
IDEA Elite Personal Trainer
National Strength And Conditioning Association Member
Donated time & effort: The Hillburn Volunteer Fire Department
Donated financial support to: Organic Consumer Association
Donated financial support to: Weston A. Price and Price Foundation
Donated financial support to: Farm to Consumer Legal Defense Fund
Donated financial support to: The Slow Food Foundation
Donated financial support to: PETA 'Angels for Animals' Vanguard
Donated financial support to: Humane Farm Animal Care
Donated financial support to: Mercy For Animals
Donated financial support to: The Humane Society of the United States
Donated financial support to: ASPCA
Personally donate sneakers and clothing to the local homeless
Foster dogs often and I have 3 rescue pups

From fighters to fashion models, actors to contractors I had the pleasure working with a diverse group of individuals from all walks of life.
"The truth."
— SHAWN 'JAY-Z' CARTER | A BUSINESS MAAN
"Gregg is on his A game and he kills me! But I love that!"
— ELLEN POMPEO | Grey's Anatomy
"I quit my therapist for this. You da best."
— MAX MUTCHNICK
"I worship you…You Bastard."
— CARRIE FISHER
"Gregg Miele has a unique systematic way of executing exactly what needs to be done with his clients and with his own training. His ability to truly grasp his clients needs, goals and deliver it thoroughly by their deadline is second to none."
— VINNIE GALANTI | 3 Time National Bodybuilding Champion
"Gregg Miele approaches his studies and profession with a professional attitude and conviction seldom seen these days. I truly believe Gregg has the magnitude and desire to be one of the top strength & conditioning professionals and truly recommend him in this capacity without reservation."
— JUAN CARLOS SANTANA | Director of the Institute of Human Performance
"I've always admired Gregg Miele. We met at one of our first MBSC Mentorships. I was immediately impressed by his energy and desire to improve himself and, I love the NYC attitude. He has as a genuine passion to help people. It's obvious. I love the whole idea of selfdiscipline.com. It's not about money, it's about helping people. I have already begun to buy bracelets for my clients and his new business Heart & Hustle is a pretty good description of Gregg."
— MIKE BOYLE | WORLD RENOWNED STRENGTH COACH & MENTOR
"Hard work pays off. Lets get this MVP Gregg!"
— REGGIE BUSH | Aug 2009 New Orleans Saints
"We just saw the benefits of the off season work Reggie Bush did in rehabilitating his knee and getting much stronger."
— NATIONAL FOOTBALL LEAGUE | Saint vs. Dolphins 10/25/2009
"Gregg, thank you for being there for me and caring so much! Right now I can happily say I am in best shape of my life."
— MARY J. BLIGE
"I've never met a trainer with more passion! Your enthusiasm is inspiring and I always look forward to your great workouts. Thank you for your friendship and dedication during my transition, you're a good dude and I'm proud of your success. You have many great things ahead of you Gregg."
— DWIGHT 'HEAVY D' MYERS
"Hard working and soft-spoken, Gregg Miele is one of those rare trainers who is able to distill the best aspects of sports conditioning, current research, and the latest fitness trends, then deliver it with the right combination of high school wrestling coach, mentor and big brother. Gregg's wealth of movement history coupled with his innate sensitivity and creativity allows him an almost endless array of optimal exercise programing."
— MICHAEL YOUSSOUFF | IDEA Personal Trainer of the Year
"I admire you and respect your work more than anybody. I always talk about you here in Argentina. Saludos!"
— LUJAN FERNANDEZ | Argentina's & Sports Illustrated swimsuit model
"I love your hustle."
— RONN TOROSSIAN | 5WPR
"Gregg you are and will remain the only one that has ever had me in the best shape of my career, thanks again!"
— MANON VONGERKAN |Sports Illustrated swimsuit model,Victoria's
Secret
"I can honestly say Gregg Miele is one of the most dedicated, hard-working and thoughtful trainers around."
— ALYSSA SHAFFER | Editor Fitness Magazine
"Gregg Miele is so inspirational that I don't know how you can walk away after hearing him and NOT want to head right to the gym."
— TALK ZONE RADIO
"You get what you pay for in this world. You are the real deal!"
— RYAN SEACREST
"Gregg! Thank you for everything!"
— GISELE BUNDCHEN
"This is the smartest I've ever trained. I've never seen my abs like this before."
— KEYSHIA COLE
"Miele's approach is quite unique in that he's not a drill sergeant, not a rep counter, nor a gym tour guide…he is an educator."
— FITNESS RX MAGAZINE
"Taking it to the Top… Miele has experienced success with his very specific niche because his chief interest is in helping others make lasting lifestyle changes. Eventually word spread about Miele's effective services and positive demeanor, and his client base grew to include some of the top names in fashion, acting and music."
— IDEA HEALTH & FITNESS ASSOCIATION
"Gregg Miele's captivated smile and sculptured body... A product of his relentless passion for teaching make him one of the most infamous personal trainers in New York."
— L'UOMO VOGUE MAGAZINE
"People who trust know one trust him he's somebody that everybody respects."
— NAS
"Just great. He's got style, class, and swagger combined with a blue-collar work ethic."
— CALVIN KLEIN
"One of the industries secret weapons in "overhauling" campaigns is Gregg Miele, An A-list New York City Personal Trainer flown in to L.A to whip artists into concert shape. He's upbeat and optimistic, offering a steady dose of goals and encouragement during the workout. He's given , along with all his other high-profile clients, his trademark black wristband with "self-discipline" printed in simple white type. Looking at it can provide motivation for healthy living, he says. "It's a reminder for the other 23 hours I'm not with them to make healthy, conscious decisions throughout their day — a constant reminder that food does not just jump into your mouth!"
— WEB MD